Natavan Gurbanova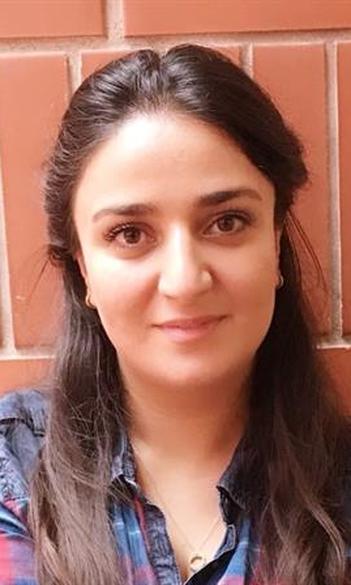 PhD student
Supervisor:
János Koltai, (2023)
Department of Biological Physics
Hungarian Quantum Technologies Excellence Project
Room(s):
Lágymányos Campus, Northern Building 3.72
Extension(s):
+36-1-372-2500 / 6353
Mobile(s):
+36-20-364-9920
Email:
uh.etle.raseac@navatan
Biography:
1. Internship
FKF ZRT. Waste to Energy Plant, +36 20 222 18 52 Budapest (Hungary), www.fkf.hu
-Experienced about the process of the company from the waste arrival until electricity and heating production, including all the environmental processes due to residual material, flue gas cleaning, water treatment and air quality protection.
2. Engineer
AZECOLAB LLC, A.Alekberov str., 559 building B/1, AZ1165 Baku (Azerbaijan), www.ael.az
- Perform complex calculations as part of the analysis and evaluation of data
- Techniques in Atomic Absorption Spectroscopy, UV-VIS, TopWave, PlasmaQuant MS and etc.
- Monitoring and Testing - Involves scientific project with the cooperation of both local and foreign universities, companies and research centers.
3. Design Automation Engineer
SinerjiPro, Yasar Huseynov str. NO:17, AZ1069 Baku (Azerbaijan), www.sinerjipro.net
- Designing the devices for the building -device layout
- Preparation of profile of the automation devices with CCT program
- Drawing mechanical principles of devices with AutoCad program
- Develops and tests software programs necessary to operate the system per the intent of the project requirements
- Coordinates and creates of necessary drawings and equipment schedules for submittals and installation