Demonstration laboratory practice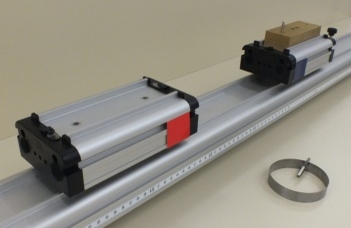 Description: The purpose of this course is to prepare physics teacher candidates for making experiments in the classroom. During this course students get acquainted with several types of laboratory experiments, they develop the skills of the use of the demonstration tools and of hands-on experiments. They learn what the basic instruments in the demonstration laboratory are and how to use them. They get acquainted with experiments related to new technologies. They prepare simple demonstration equipments from common, inexpensive, everyday materials.
Leading teacher: Péter Jenei.
Recommended for: Physics teacher students
Website of the lab: demlabor.elte.hu
Galéria / Gallery
Galéria / Gallery
Demonstration of laminar flow | Demonstration of streamline during laminar flow using Pohl device
Demonstration of laminar flow | Demonstration of streamline during laminar flow using Pohl device