Dávid Visontai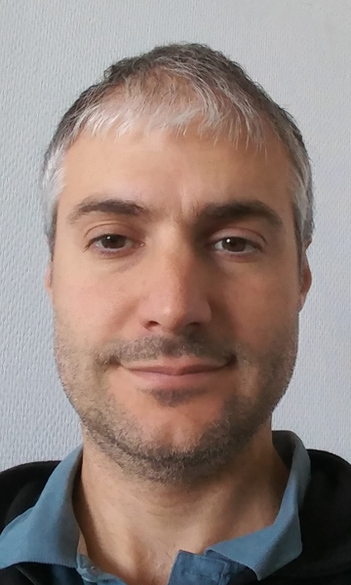 research fellow
PhD (Lancaster University, 2013)
Room(s):
Lágymányos Campus, Northern Building 5.54
Phone(s):
+36-1-372-2879
Extension(s):
+36-1-372-2500 / 6539
Mobile(s):
n.a.
Homepage:
benedek.web.elte.hu
Email:
uh.etle.ktt@iatnosiv.divad
Biography:
During my PhD studies and postdoc years at Lancaster University I studied the dynamics of hybrid quantum systems using numerical calculations. I was part of a research project funded by the R&D department of British Petrol Ltd, in which we developed thermally triggered nanomaterials. In 2014 I returned to the Eötvös University as a research fellow with the help of a two year long postdoc grant given by the Hungarian Academy of Sciences and continued my research in molecular electronics and in pursue of candidate materials for topological insulator. Since 2016 I teach for undergraduate students basic programming skills, solid state physics and for graduate students data exploration and visualization at the University. I am also part of a team that provides IT support for various projects within the Faculty.
Links to associated scientific database profiles:
Selected publications of recent years:
Pipek, O.A. ; Medgyes-Horváth, A. ; Dobos, L. ; Stéger, J. ; Szalai-Gindl, J. ; Visontai, D. ; Kaas, R.S. ; Koopmans, M. ; Hendriksen, R.S. ; Aarestrup, F.M. et al. Worldwide human mitochondrial haplogroup distribution from urban sewage, SCIENTIFIC REPORTS 9 : 1 Paper: 11624 , 9 p. (2019)
Zoltán, Tajkov ; Dávid, Visontai ; László, Oroszlány ; János, Koltai Uniaxial Strain Induced Topological Phase Transition in Bismuth-Tellurohalide-Graphene Heterostructures, NANOSCALE 11 : 26 pp. 12704-12711. , 8 p. (2019)
Robinson, BJ ; Bailey, SWD ; O'Driscoll, LJ ; Visontai, D ; Welsh, DJ ; Mostert, AB ; Mazzocco, R ; Rabot, C ; Jarvis, SP ; Kolosov, OV et al. Formation of Two-Dimensional Micelles on Graphene: Multi-Scale Theoretical and Experimental Study, ACS NANO 11 : 3 pp. 3404-3412. , 9 p. (2017)
O'Driscoll, LJ ; Welsh, DJ ; Bailey, SWD ; Visontai, D ; Frampton, H ; Bryce, MR ; Lambert, CJ Reversible thermal switching of aqueous dispersibility of multiwalled carbon nanotubes, CHEMISTRY-A EUROPEAN JOURNAL 21 : 10 pp. 3891-3894. , 4 p. (2015)
Bailey, S ; Visontai, D ; Lambert, CJ ; Bryce, MR ; Frampton, H ; Chappell, D A study of planar anchor groups for graphene-based single-molecule electronics, JOURNAL OF CHEMICAL PHYSICS 140 : 5 Paper: 054708 , 5 p. (2014)
Balogh, Z ; Visontai, D ; Makk, P ; Gillemot, K ; Oroszlány, L ; Pósa, L ; Lambert, C ; Halbritter, A Precursor configurations and post-rupture evolution of Ag-CO-Ag single-molecule junctions, NANOSCALE 6 : 24 pp. 14784-14791. , 8 p. (2014)
Ferrer, J ; Lambert, CJ ; Garcia-Suarez, VM ; Manrique, DZ ; Visontai, D ; Oroszlany, L ; Rodriguez-Ferradas, R ; Grace, I ; Bailey, SWD ; Gillemot, K et al. GOLLUM: a next-generation simulation tool for electron, thermal and spin transport, NEW JOURNAL OF PHYSICS 16 Paper: 093029 , 66 p. (2014)
Makk, P ; Visontai, D ; Oroszlany, L ; Manrique, DZ ; Csonka, S ; Cserti, J ; Lambert, C ; Halbritter, A Advanced Simulation of Conductance Histograms Validated through Channel-Sensitive Experiments on Indium Nanojunctions, PHYSICAL REVIEW LETTERS 107 : 27 Paper: 276801 , 5 p. (2011)
Visontai, D ; Grace, IM ; Lambert, CJ Electron transport through ribbonlike molecular wires calculated using density-functional theory and Green's function formalism, PHYSICAL REVIEW B 81 : 3 Paper: 035409 , 5 p. (2010)
Zolyomi, V ; Koltai, J ; Visontai, D ; Oroszlany, L ; Rusznyak, A ; Laszlo, I ; Kurti, J Characteristics of bamboo defects in peapod-grown double-walled carbon nanotubes, PHYSICAL REVIEW B 82 : 19 Paper: 195423 , 8 p. (2010)
---
Photo
---